In the early 80s, when Charlene Barnes' two year old daughter (now SoLive's Executive Director, Shanna Schulze) was experiencing a degree of health issues which caused doctors to put her on antibiotics all too often, Charlene started looking into alternative ways with which to help her…ways that would give her daughter relief without causing additional strain on the body.
Charlene was unwilling to accept antibiotics as the only choice for her daughter, so she set out to find another way. A born lover of research and books, she immersed herself in the field of health and wellness and quickly became a self-taught expert on the subject matter. The entire family adopted new eating habits, including removed sugar and processed food from their diet, and specifically removed wheat from Shanna's, diet. These changes seemed to give Shanna the best relief from her battle with her health.
By the early 90s, she'd partnered with her friend, Cathie Gillis, to open Herbal Thyme, a health store in Del Rio, Texas.
Charlene quickly became the "go to person" for alternative health knowledge and resources. Shortly thereafter, Charlene's life took an unexpected turn when her friend, Jo Lynn, came in the store and explained that she had been diagnosed with colon cancer and was given only three months to live. She wasn't willing to take chemotherapy or radiation because she saw too many friends not survive the treatment and witnessed the traumatic effects chemotherapy and radiation had on their quality of life. Jo Lynn hoped Charlene could help her find a more effective and sustainable plan for addressing her cancer.
Charlene, already accustomed to not accepting the mainstream options as the only available choices, began a journey of searching out other means to help Jo Lynn with her cancer. Given that chemotherapy, surgery and radiation were the only medical options available in the US, she knew she would have to look outside of the country, starting in Tijuana, China, and Germany.
A natural path doctor in San Antonio, Texas gave Charlene a VHS tape (yes, one of those!) with a lecture by a man named Dr. Frank Truitt who spoke about his cancer medication, Amyloxine. Once she felt this might be a viable option, she passed the tape to Jo Lynn. Shortly thereafter, Jo Lynn spoke to Dr. Truitt and prepared to head across the Texas border into Nuevo Laredo, Mexico to proceed with the treatment…but not without Charlene!
When they arrived at LifeForce Hospital,Charlene bailed out of the cab ahead of Jo Lynn to shower Dr. Truitt with questions before turning her friend over into his care. She was immediately put at ease by his caring demeanor and the wealth of knowledge he possessed. Charlene learned that despite practicing in Mexico, he had been trained as a US Government Surgeon, and had spent an immense amount of time working as an ER surgeon in Houston, Texas. Dr. Truitt was also picked by the US Government to work on the first AIDS project; one of his numerous remarkable endeavors.
As they wrapped up Jo Lynn's first treatment (Amyloxine is customized to the patient's individual chemistry and the type of cancer being treated) and headed back across the border to Laredo, Texas, what surprised Charlene the most was Jo Lynn's desire to hit the town shopping! Instead of feeling defeated by the treatment, she felt energized. This is because Amyloxine knows the difference between healthy and harmful tissues, whereas chemotherapy does not. Amyloxine enters every cell in the body; healthy cells release the medication but cancerous cells don't. Without the cancer cells' ability to release the medication, they're unable to receive nutrients, which effectively stops them from spreading and causes them to die.
Jo Lynn completed Dr. Truitt's treatment in 1997 and is still vibrantly thriving in life nearly 23 years later!
Dr. Truitt's treatment includestwo back-to back-visits at his LifeForce Hospital in Nuevo Laredo, Mexico. Patients stay at a hotel in Laredo, Texas and return to LifeForce Hospital the following day for a second visit. His medication, Amyloxine, is administered intravenously during a patient's hospital visit, then patients return home with an oral version of Amyloxine that is taken over the next 30 to 45 days. Patients are also asked to address certain lifestyle changes that brought on cancer in the first place which may include dietary changes as well as spiritual and emotional healing.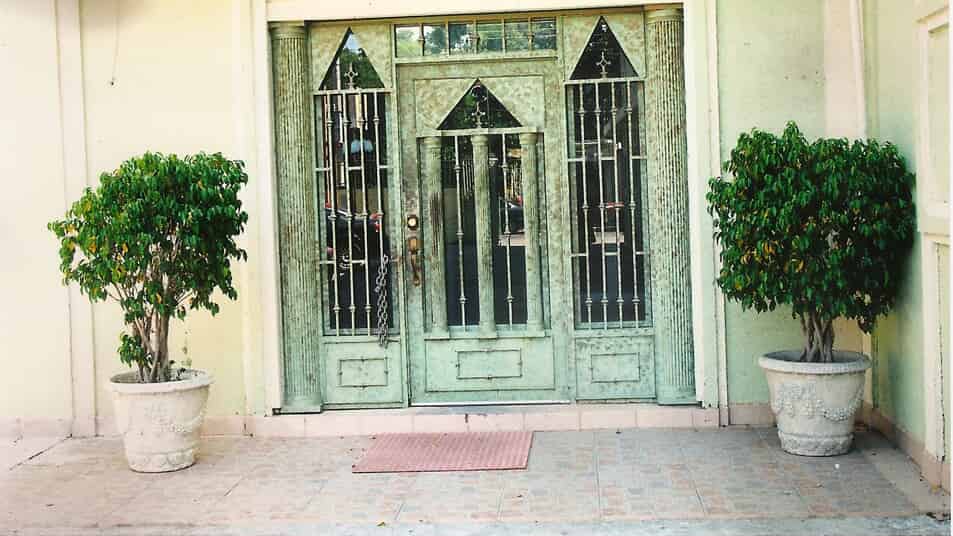 As news of Dr. Truitt continued to spread through Charlene's network of friends and customers back home, more people were willing to go to him for treatment, but not without Charlene going with them. Charlene's involvement caused her to become his Patient Consultant; a position she has maintained for the past 22 years. The total consultation process includes the prospective patient speaking with Charlene to gain additional information about the treatment to determine if it may be right for them, watching Dr. Truitt's lecture (on YouTube!), submitting their medical history, submitting the necessary blood work for Dr. Truitt to review and determine if he feels he can help them or not (he will not take a patient if he doesn't believe he can help them), and having a phone consultation with Dr. Truitt to answer any questions they may have before making the final decision to move forward or not.
This information has mainly spread through word of mouth. In 2007, Charlene founded non-profit, SoLive, with the original intention to serve as a centralized information hub for informing people that the Amyloxine treatment exists and has been successfully treating most forms of cancer (we are not aware of any forms of cancer it can't treat), often at stages 3 or 4. She originally envisioned the non-profit working similarly to other stateside non-profits that fund cancer research for hospitals, where funds raised would aide Dr. Truitt in his own research (his scope as a scientific researcher expands beyond cancer, especially since he's already found a medication that successfully addresses cancer).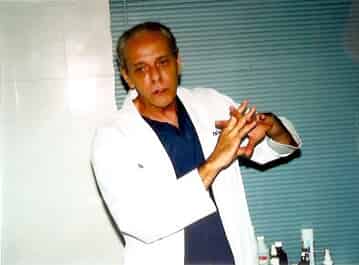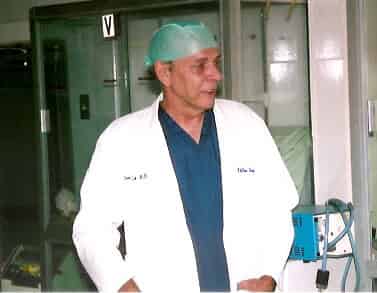 With time, SoLive's mission has evolved into an organization fully independent of Dr. Truitt's LifeForce Hospital. We have expanded beyond just informing about Amyloxine. Instead, SoLive now serves as an educational non-profit which shares information that includes letting people know about Dr. Truitt's cancer treatment and searching for other medical options that may exist, along with all natural options. We also focus on providing preventative information to help people avoid getting cancer in the first place. Collectively, our mission today is to help people live a higher quality of life by aiding them with the best information to support them in their journey.
One of the main questions asked when people find out about Dr. Truitt's treatment is "how can this exist and not be available in the US?" or some variation of this question such as, "why is he practicing in Mexico and not in the US?"
Through Dr. Truitt's relationship with the US Government, the Government is aware of the existence of his treatment. However, per the existing standards and protocol, any drug/medication offered in the US must go through the FDA approval process, which unfortunately costs billions of dollars—a barrier that makes it extremely difficult for a drug/medication to independently develop and be brought to market.
It's difficult to change an existing market when it has the potential to fully disrupt the industry. We see this in all industries across the board. Take the oil and gas industry as an example. For years advances have been made in using cleaner energy, but it has yet to become the industry standard. There is a lot at stake for those who are tied into the existing way of doing things—everyday jobs, companies tied into working within an existing market, cost of implementation, etc.
Dr. Truitt is not here to fight that fight. Rather, he's here to spend his time and energy on research as well as helping the patient right in front of him.
With SoLive, and your support, we hope to keep putting people in front of him (and any other treatments that prove to be safe and effective at treating cancer as his does). Our intention is to keep creating awareness around these options as well as providing general wellness information.
If you're interested in speaking with Charlene about Dr. Truitt's treatment, she can be reached at 1 (888) 205-3262 and wiseliving4u@yahoo.com.
In addition to her role as Dr. Truitt's Patient Consultant, Charlene is busy enjoying her herd of Alpine goats with which she makes goat milk soap and cheese, while also herding her seven (soon to be eight) grandchildren! She also enjoys spending time in her greenhouse and garden, where she grows and harvests organic produce. She lives with her husband, Monte, on their ranch outside of Uvalde, Texas, which has been in her family since 1916. One could certainly say that Charlene is a true pioneer in many aspects of her life. And, we at SoLive are honored and excited to follow and share her journey.