Massage Heights
At Massage Heights, our mission is to help people live better through regular massage and skin therapy services. As an international franchise brand, we know how important it is to do everything with passion and positive energy. As a company committed to the well-being of everyone who visits our Retreats, we are passionate about maintaining relationships with our guests, members, team members, franchise owners, and the rest of our Massage Heights family. Our organization is dedicated to promoting the overall wellness and well-being of the people we serve.
We are a company whose culture is centered around wellness and we are passionate about giving you the physical and mental relief you deserve on a regular and routine basis. We believe that your body works hard to keep up with your busy lifestyle, and regular treatments provide the relaxation and wellness benefits necessary. Our Licensed Massage and Skin Therapists are dedicated to personalizing each service to fit your overall needs and goals so you receive maximum therapeutic benefits from every session.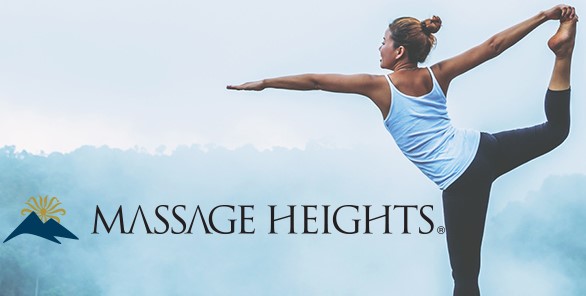 lFor more information or to find a location near you, visit the Massage Heights website today!